Two similar - but not identical - parts hang together side by side in this beautiful pendant necklace. Both crafted from 18ct white gold, but one undecorated and the other pavéed with diamonds, the two parts perhaps represent husband and wife, man and woman or even brother and sister? Whatever the symbolism, the story is yours to tell.
With its countless combinations of materials, colours and shapes, the Fusion collection is made for telling stories. Endless love, strong relationships, life-changing events - all can by symbolised and celebrated in the most beautiful way possible.
The pendant features two 18ct white gold rings, one of which is pavéed with 0.22ct. diamonds which hang together from a fine white gold chain.
Price £1,975.00
Enquire about this design
WhatsApp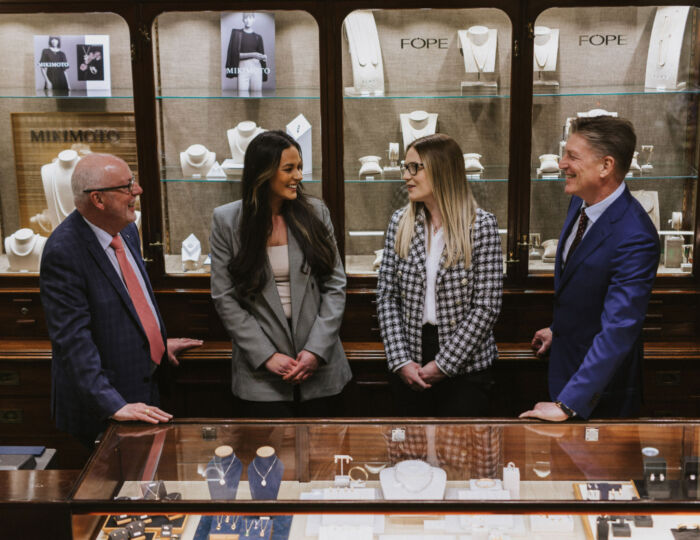 Speak to our experts
Book a personal consultation to start your journey.
*Required