Striking in its appearance, emotional in its symbolism, the beautifully designed and crafted Offspring bracelet is a true expression of love. Two interlinked shapes - one in sterling silver and the other in rose gold - represent the mutual dependence and protection of mother and daughter, husband and wife or maybe even two siblings, making the piece the perfect gift for a special woman in your life.

Always wanting her jewellery to have a powerful emotional aspect, designer Jacqueline Rabun was inspired by the powerful bond between mother and child to create the much loved Offspring collection. Using natural organic forms linked together, the result is beautiful to the eye and touches the heart.

The bracelet is made from sterling silver with one 18ct rose gold element. It can be adjusted in length by using the loops.
Measurements :L: 180 mm / 7.09 inches. The length of the bracelet can be shortened by using the loops.
Price £250.00
Enquire about this design
WhatsApp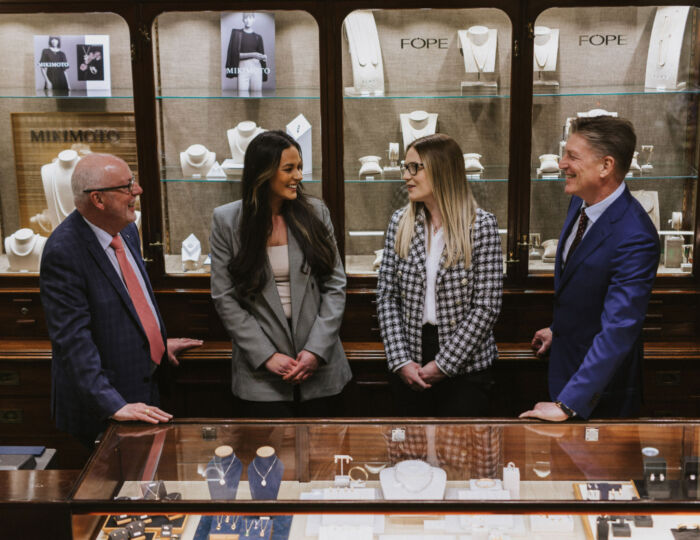 Speak to our experts
Book a personal consultation to start your journey.
*Required