The Daisy Bracelet in rhodium-plated sterling silver is tastefully pared back, with two daisies of different sizes featuring hand-painted petals in varying shades of whites and a sterling silver chain. As part of the Daisy collection, it was designed in collaboration with Stine Goya and serves as a refreshing twist on the iconic collection from the 1940s. The bracelet can be shortened to fit the wrist.
Measurements:
H: 11 mm / 0.43 inches. W: 12.5 mm / 0.49 inches. L: 180 mm / 7.09 inches. The chain can be shortened by 1.5 or 3.5 cm using the jumprings
Price £150.00
Enquire about this design
WhatsApp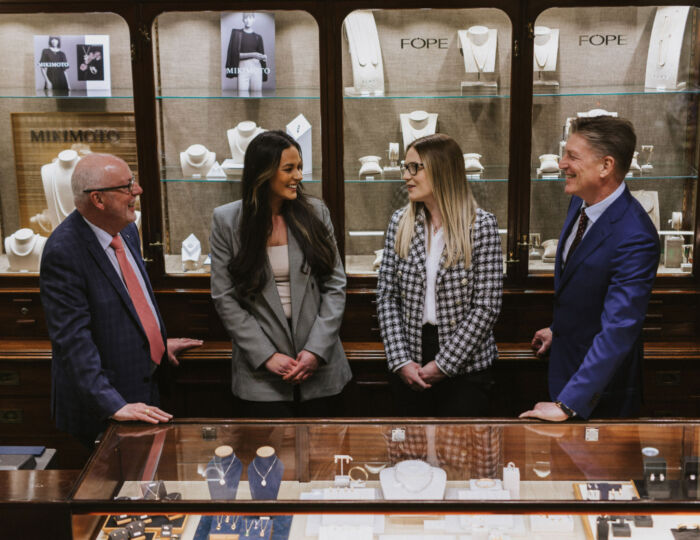 Speak to our experts
Book a personal consultation to start your journey.
*Required